Screen Printed Silicone Wristbands
Screen Printed Silicone Wristband Bracelets in any PMS Colour. Perfect for your cause or fundraiser. These screen printed silicone (rubber) wristband bracelets come in Adult and Child Sizes.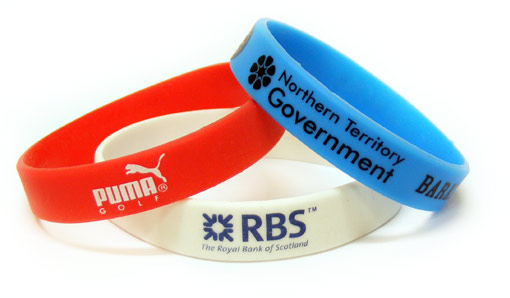 Product Information
Specifications:
Material: 100% Silicone
Print text and images in any PMS colour
Print in multiple colours.
Colours of the silicone bands can match any PMS colour
Low minimum quantity, starting at 100.
Standard Sizes:
Adult Size:
202mm x 12mm x 2mm (Outer diameter 64.3mm, Inner 60.3mm)
Children's Size:
180mm x 12mm x 2mm (Outer diameter 58.3mm, inner 54.3mm)