Product Information
The Boot ID: A Boot Mounted Identification and Reflective system designed for employees, contractors and other workers.
The Boot ID stores a waterproof ID card within a secure pocket inside, and ensures that you can easily carry essential medical/allergy and emergency contact information when your working.
Featuring silver 3M Scotchlite® reflective material the system components provide a further advantage to the wearer by making them more visible to others in low light conditions.
Features of the Boot ID
Small size, lightweight & discreet (measures only 6.8cm x 2.5cm, weighs less than 5 grams!)
Fits securely and does not move when in use.
You'll never forget your ID - always fitted to your work shoes.
Highly reflective - utilises 3M Scotchlite® silver reflective material (essential for low-light conditions).
ID card fits inside inner pocket - out of sight in normal use.
Easily updated - spare ID card included.
Fits most footwear types with either laces or Velcro® closures.
100% waterproof & tough construction.
Alternatively can be worn fitted to your belt or worn around your neck using a chain.
Hard wearing & designed for every day use.
Hand sewn quality.
Benefits of the Boot ID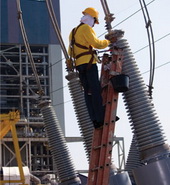 The Boot ID is a convenient, lightweight and effective way carry critical information, making it an ideal Emergency ID solution for all workers.
Easily located by ambulance and first aid officers, the Boot ID can be a lifesaver, providing vital medical & allergy information. The Boot ID also allows for up to 3 emergency contacts to be stored, contacts that can be immediately called and informed of the situation.
Being visible during the hours of darkness, whether working night shift or underground or in dark buildings, the Boot ID makes workers more visible to each other, reducing the potential of being involved in an accident.
The Waterproof ID card stores the following information:
Easy to Use - 4 simple steps
Slide the Boot ID underneath the laces
Write your details on the insert slip
Insert the insert slip into the Boot ID
Seal the velcro on the Boot ID
Ordering
Option 1
Use the Buy Now Box to order online immediately.
Option 2
Call us on 02 4351 9566 for a quote and/or to order.