Standard Roll Tickets
Admission Roll tickets - buy now with Custom Text & Consecutive Numbering.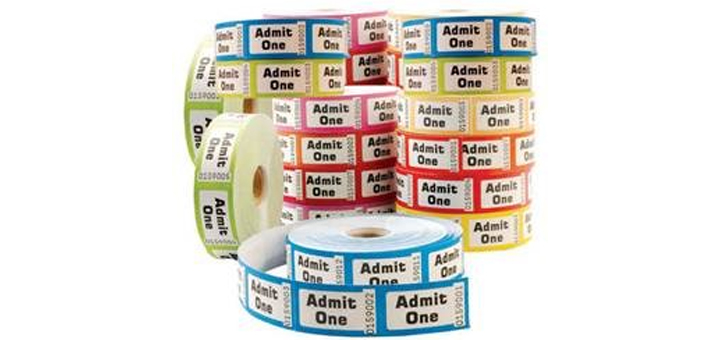 Product Information
These are different from the typical tickets you can buy at Newsagencies or other Retail Shops, and therefore prevent somebody buying their own fake tickets for your event.
Features:
A low cost ticket
1000 tickets per roll
30mm x 50mm – 120gsm
Available in: Red, Yellow, Orange, Neon Green, Kelly Green, Blue, Brown, Pink, Peach, Lilac
The standard imprint for stock tickets is Admit One
Consecutively numbered within each roll
For redemption use at clubs, bars, fairs, carnivals, parties, theatres, events or any function.
* Actual colors may vary from the website.