Jeans for Genes
Jeans for Genes is a major fundraiser of the Children's Medical Research Institute. This includes Jeans for Genes Day, events, exhibitions and other FUNdraising events throughout the year.
Chances are you probably know someone who has a genetic disease, because one in twenty children are born with some form of genetic fault. There are children with leukaemia, muscular dystrophy, genetic defects and many other disorders. The scientists at the Children's Medical Research Institute are working to try to prevent these diseases before they occur in our children, or where that is not possible to develop better treatments.
---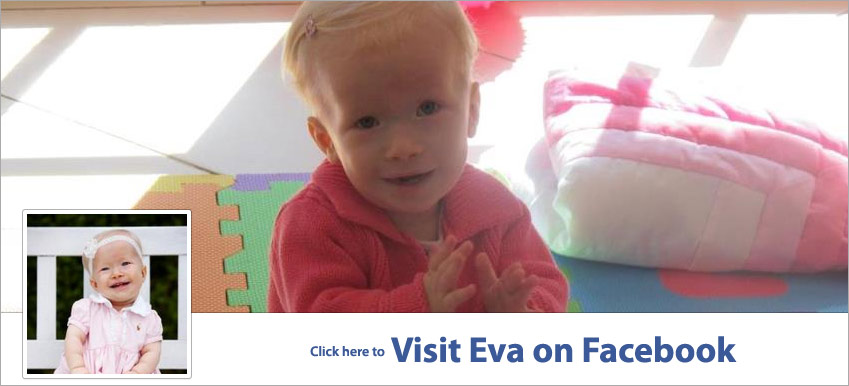 ---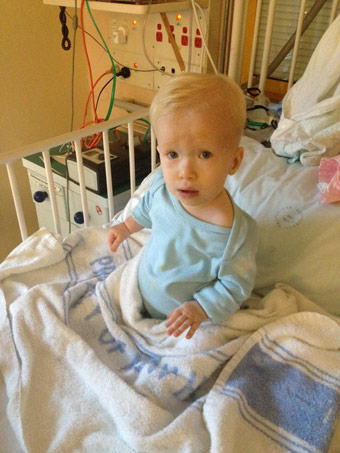 **Update - May 2012 - 22 Months Old**
Eva has had a few issues since January & including being hospitalized with another bout of Pneumonia & recently she completed her 6th prescription of antibiotics this year.
Her weight dropped again & she is still below 9kgs & has been diagnosed with Dilated Cardiomyopathy. Despite her trials, she remains a very happy baby except when CPAP therapy is required.
While not crawling, walking or talking at this stage, she could represent Australia at potty training. Her favourite book is Peter Rabbit.
Click below for more images.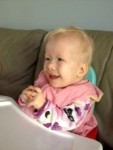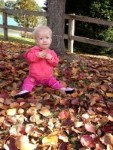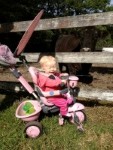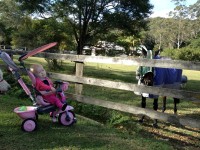 ---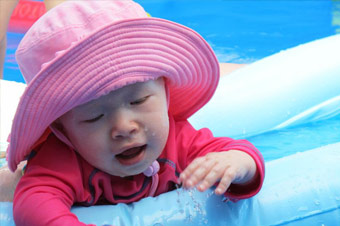 **Update - January 2012**
Eva's appeared in the Woman's day Magazine, and their website. From their article;
"Very little is known about the condition and there is very little information available, so Eva's future is very uncertain. As parents, we are devastated that our daughter has to face the unknown, and that even doctors don't know what to expect because they have never seen a case like it before."
To read about the traumatic health issues that Eva has been plagued with since birth and how her parents are coping, get this week's Woman's Day, on sale January 9, 2012
Click here to Read the article.
---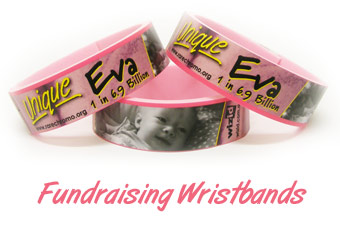 **Update - 14 Months on, September 2011**
Eva is the only person in the world with her genetic makeup. Essentially she is missing 30 links of which information is known about 5.
Eva is still yet to reach 7kgs & has endured an ENT operation which failed to deliver the desired result & she now sleeps with a CPAP machine to improve airflow as sleep studies showed she was waking 37 times per hour.
Additionally she has made some unscheduled trips to hospital which included a bout of pneumonia.
Overall she remains a happy baby & although slow in reaching her milestones, she is getting support to improve her ongoing skills.
Favourite TV program: Dora the Explorer
---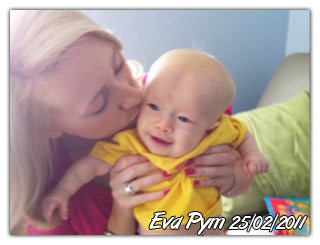 **Update - 7 months later, February 2011**
After 7 months Eva has finally reached the 5kg mark.
Heart problems have improved & an ENT Operation is on the cards shortly.
Eva does have other issues, but continues to be moving in the right direction & is eventually reaching her milestones.
At last count there were 10 different health care professionals looking after her welfare & signs are encouraging for her future.
---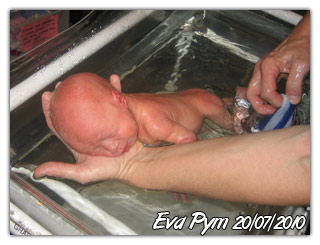 Eva Pym's Story
Eva was born 16th July 2010 weighing only 4lb 2ozs. She was diagnosed with a very rare chromosome disorder affecting about 100 people in the world.
The specific section is 6q 23.3 to 25.1 (more info at rarechromo.org) Heart problems exist & who knows what is in her future.
Wizid would like to help the Children's Medical Research Institute create better treatment for her & others with a genetic disease.
---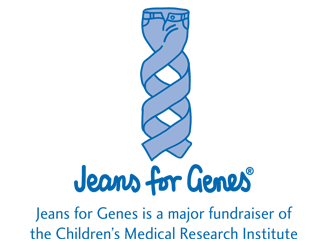 What is the Wizid Concept?
At Wizid we intend to donate a $1.00 to Jeans for Genes for every Invoice generated by us this financial year.
We intend to pay the Children's Medical Research Institute on a monthly basis & this will result in an overall donation of several thousand dollars per annum.
The system is straight forward - If our 1st Invoice for the month is say #12345 and the last at the months end is say #12789 the difference is 444 then $444.00 becomes the size of that months donation.
If that monthly average is maintained, over $ 5000.00 will be donated over the year in a manageable way. Wizid will also be offering a similar donation to the UK based charity "Unique". Read more about Unique »
---
You can help too
If our system doesn't work in your case, simply find something in your workplace that is measurable & attach a value to it, this system works for any size business.
EG: A Coffee Shop may sell an average of 6000 cups of coffee per month, if a value of 1 cent is attached to each cup, then it's possible a donation around $60.00 could be made by that organization each month & if ongoing, creates a revenue stream for charity.
We encourage you to do the same & help children born with a genetic problem. Help create an ongoing revenue stream for this worthy cause. Contact jeansforgenes.org.au for additional information & to see how you may help or donate. Learn more about the Children's Medical Research Institute at www.cmri.org.au