Wristbands continue to evolve with additional features being able to be printed on your bands.
Brand Bands is the latest offer from Wizid to our wristband range.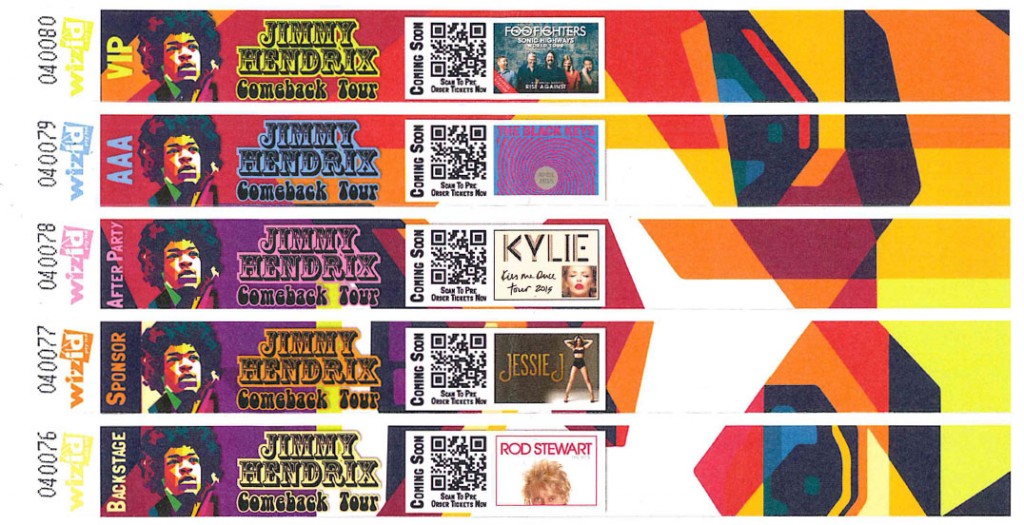 Available in both 19mm & 25mm widths, Brand Bands provide a platform for your custom printed wristbands.
Full colour, PMS matched, variable data from barcodes, names, dates, times, seating & we can also include a custom UV imprint.
Give your custom wristbands a real WOW factor, we can imprint your logo in UV allowing it to pop out under a black light.
Brand band wristbands can be fully coated with our UV print and the UV really stands out when applied to a white background. Our UV print can provide your wristband with a unique security feature, totally custom made.
2D barcodes can take your guests direct to your next promotion or as a means of entry, simply scan the barcode & your Brand Band wristband becomes a customized wrist ticket to gai entry to an event or various entitlements at your event.
Brand bands are the ideal corporate wristband faithfully providing your logo, brand & message to enhance your company & take your promotion to the next level.